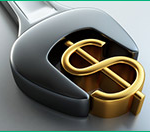 Michael Yardney writes an elaborate piece on the subject of negative gearing and its impact on housing affordability in one of his posts on the website property Update. He starts by saying that the residential housing sector stood at $5.9 trillion at the end of May 2015. This is roughly four times the GDP and three times the Australian Superannuation kitty.

Negative gearing is a hotly debated topic
The esteem in which the housing sector is held makes negative gearing a hotly contested topic. Such gearing allows investors to offset their taxable income by claiming expenses (rental losses).
Dwelling approvals mostly meted out to the private sector
Dwelling approval data suggests that most of the approvals (roughly 90%) are being lapped up by the private sector. This sector is full of investors who want to make the most of negative gearing and capital gains tax rebate to construct a property portfolio for themselves. While it is true that gearing costs the treasury a steep amount each year, government has its own reason not to touch the beehive of the rich.
Net rent claims
While it is true that a greater part of the population claiming net rent belong to the "below $80,000" league, it is also a fact that the smaller number of people who fall under the "above $80,000" category claim nearly 2.1 times the amount claimed by the "below $80,000" group on average.
You can read the original article here.
It is not new to us that investors, unlike owner-occupiers and next-home buyers, have often looked towards capital growth and not rental yield. This has made negative gearing a lucrative prospect for them. In my opinion, a view much similar to Yardney's, the rebate offered on capital gains tax (50%) should be first removed. This should be the first and only move the government has to make to make it a level playing field.
Is negative gearing alone responsible?
Negative gearing alone is not responsible for the tough questions about housing affordability that are being raised. Also equally responsible are the zoning restrictions which hinder builders from building a commercial premise in a residential area and vice versa.