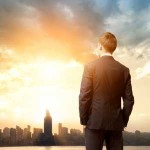 The media moguls and Marble kings will be heard of no doubt but this age is gallantly responding to its new poster boy- Property Tycoons. Real estate is where those with the right kind of money are getting the greatest bang for the buck. Nikki Taylor observes the trend in an article for the website Your Investment Property.

Property tycoons to the fore
As many as 135 property tycoons featured in the list of the world's wealthiest. 14 of them have entered the list only this year; goes to show the steep rise in the fortune of global real estate.
Asia is dishing out tycoons at will
Asia has gobbled the largest fraction of the cream pie; what with the Hong Kong and Chinese market witnessing an exorbitant rise in property prices. Lee Shau Kee, 86 year old Hong Kong property magnate, has earned his billing as the 19th richest man in the world. Close in on his heels are Cheng-Yu-Tang and Wang Jianlin, another two with net worth in excess of $15 billion.
Our very own Harry Triguboff
Who can forget the contributions of Harry Triguboff, our indigenous product, the person who has envisioned an Australian property market like no one else and worked steadfastly towards building that future. Right from his modest start in the 1940s, he has given a new dimension to the real estate of our country, contributing more than 1,000 homes per year. His total dwelling count has crossed 60,000 and this needs some doing.
You can read the original article here.
Depreciated Australian dollar quite an incentive
Quite in line with what the Russian oligarchs did to London, Chinese investors are swamping on Australian properties. I think that the time is just ripe for their entry. Australian dollar is trading pretty low and the depreciated dollar has well and truly enhanced the Asian purchasing power.
Australia is a safe haven to park money
On top of this, global expectations that Australian market won't reach its boom phase for some time now, has made the Chinese investors press the accelerator. Not of any less importance is the fact that Asian investors see Australia as a safe haven for investment, a great arcade of lifestyle and a terrific centre of education for their children. Good chance then that we will see a lot of Lee Shau Kee's giving us a visit!
Do you think Asian interest in the Australian property market going to fizzle out soon?