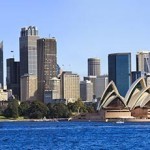 You don't buy houses the way you buy your grocery or fuel for your car. Even the most extravagant investors do not add to their portfolio every day. Making a property investment is a tough decision, even at the best of times. For property investment decisions, Due Diligence is what the doctor ordered. After all, if you have to err, you have to err on the side of diligence. There are at least 4 aspects you need to figure out before making the purchase.

1. Comparable sales figure
What is the comparable sales figure for the neighbourhood in question? Have homes of the same sizes and features, and falling within a short radius sold for smart prices in the last 3-6 months? This is a crucial barometer because it can very quickly let you know what your chance of making a decent profit during resale is.
2. Positive gearing
If you are looking for positive cash flow (and not negative gearing), your fortune will be guided not capital growth, but by rental yield. So you must figure out everything about the rental returns and look into your expected mortgage liability. If the returns outdo the mortgage, it means that the property can generate positive cash flow for you. Given the "positive gearing" choice you have made, you may even forego possibilities of high capital growth and settle instead for only those properties which lie in the highest "rental rate' neighbourhoods.
3. CGT discount
As an investor, it might be wise to find out how your portfolio stands in terms of CGT at present, and whether you are holding certain sub-optimal properties only to sell them later when there is more capital gain to be made (because your marginal tax rate is at its lowest then). After figuring this out with your accountant, you may well feel that it is time for a big property or perhaps only a very small one (given liquidity issues due to holding out on many properties). Act accordingly!
4. Property management team
Your property portfolio is a financial one and there is a good chance you do not have the time to personally deal with all your properties. Thus, it is prudent to hire a smart property management team which can screen your tenants, keep a tab on the delinquent ones, and keep track of repairs and maintenance issues.  In short, look to maximise your positive cash flow by smoothening rent inflow. So the long and short of it is that the best time to buy property as an investor is only when you have got yourself covered by a good property management team.