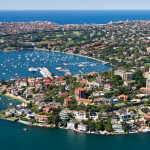 Even the very best property investment can fall flat on its faces if you are not diligent enough about the peripheral fields of enquiry. Often, it is not enough to learn about the town planning initiatives, possibility of capital growth and zoning restrictions. It is also important to sit back and ponder about the mortgage liability and the loan you plan to avail to take care of it. In addition, maintenance of your property is as important as buying it and sometimes, hiring even an efficient property manager cannot give you complete peace of mind.

Property managers may not be too well informed about the neighbourhood rental rate
While it is your managers' job to keep a tab on your property neighbourhood, sometimes, they fail to find out all there is to know about the rental rate of the market. In the bargain, you tend to lose out on what could be a better rental return; thus jeopardising your positive cash flow.
Property maintenance a key issue
I am an admirer of the property managers who know their grind but unless they are efficient, they may not be able to look over the maintenance of your properties efficiently, especially if you have a large portfolio. Also, in absence of regular inspection, the tenants begin to breathe easy and may only increase your maintenance problems. I have heard about unmanaged properties that have turned into hidden drug laboratories.
Choose variable rates over fixed rate
I began this piece talking about the interest rate on loans. For a long time now, the cash rate has not increased but it surely will, soon enough. Once that happens, you may be in for some tough time unless you have budgeted for those 'rainy days'. In my opinion, variable rate is likely to suit better than the fixed one in both the short and the long run.
Avoid cross-collateralisation of properties
Another point worth noting is the loan security arrangement opted by the investors. I have often seen investors forced to cross-collateralise making themselves vulnerable to the whim of the lenders. After all, in such an arrangement, the lender can choose your most well-appreciated property to recover his money, giving you capital gains jitters.
What has your experience been when dealing with a single lender for your entire portfolio?