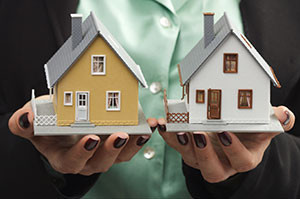 In this day and age, there are many ways on how you can DIY different projects and buying an investment property could be one of them.
Acquiring property is in itself a tedious process, even with a buyers agent. But some people want to save some money and don't mind going the extra mile in research and negotiation.
If you are one of those people who think you can DIY your way to getting a suitable property, here are the things you should do (that can otherwise be done by your buyers agent):
1. Research on the neighbourhoods.
If you are planning to DIY property buying, you need to get some background information on the kind of neighbourhood you want to purchase property from. Google can give you some information on the kind of social scene you can get from that area and the establishments located around it. You can schedule a visit to the neighbourhood so you can see how life buzzes around that area.
Usually, buyers agents would be the ones evaluating neighbourhoods and communities for you. They can tell you how a neighbourhood is changing, comment on the quality of the schools and know where to find the closest grocery store and park.
Having an agent can help you figure out the type of lifestyle you want to live and suggest neighbourhoods you haven't yet considered.
2. Know the difference between different types of property.
There are major differences between buying a condo, a house, lofts, co-ops and commercial properties as each have unique considerations and challenges. As a solo flyer in the property buying game, it's important for you to know what those differences and why those are important.
For example, in-depth knowledge about wet basements and knob and tube wiring doesn't matter if you're buying a condo, and knowledge about which lofts are the noisiest doesn't matter if you're buying a house.
3. Learn how to negotiate effectively
Negotiating for a property is a crucial part of any purchase. You want to make sure you get the best deal possible by knowing which buttons to push in a negotiation process.
If you've acquired some mean bargaining skills in the past, then maybe you can survive a property negotiation without a buyers agent.
Usually, buyers agents get extra certification on top of their real estate license to be an expert in property negotiation. If you can find a course similar to this and have time to enrol to this course, then I suggest you get certified as it can certainly help you when negotiating for a property.
4. Be aware of the legalities.
You can hire a lawyer who will finalise your purchase contract when you're about to close, but there are all sorts of legal issues that will come up before closing day.
But as someone thinking of doing a DIY property buying, you should familiarise yourself with disclosures, conditions, the offer paperwork, closing issues, representation intricacies and more.
5. Win the bidding war.
To win a property bidding war, it's not enough that you have the money to outbid the rest. That is just one part of a more complicated equation.
You need to also develop a relation with the listing agent so you can get dibs on the property you want. You must cultivate a "presence" and come up with a sound strategy to outbid the other buyers. This is essential when you are planning to DIY property buying.
6. Keep emotions out of the process.
Buying a home is a high stakes affair with a lot of money involved. Often we want to buy a home during a period of transition, which means even more emotions. You could be a single first-time buyer or someone going through a divorce.
If you are able to go through the process of buying a property with a clear head, then DIY property buying could work for you. However, even as a buyers agent myself, I'd rather engage someone else to purchase a home for me personally. Experience notwithstanding, it is always different when you're in it for yourself.
7. Cultivate relationships with home service professionals
An experienced buyers agent will have connections with lawyers, lenders, appraisers, surveyors and home inspectors, as well as handymen, painters, electricians, plumbers, cleaners and more. Since you are doing this by yourself, it is best to start cultivating these relations early on so you can have an easier time undergoing the process of buying a property.
There are things you can do by yourself and there are things that could be easier when done with a buyers agent. It takes a lot of time, patience and experience to get through the whole process of buying a property, and if you have a lot of that, then doing it yourself could be a good option.
If you do not, then it may be time to assemble your property team. Contact a buyers agent who can assist you in the rather high stakes venture that home buying is today. If you're looking to buy in Sydney's eastern suburbs, feel free to contact me here for a chat.