Co-investing in property with your loved one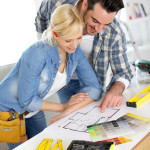 Michael Yardney speaks about the prospect of co-investing in properties with your loved ones. In an article for the website Real Estate View, he addresses the situation suggesting that the intent is right but the results may not be something to be jubilant about.
Investing with your loved ones can bring money into the equation, at times compromising the strength of emotional attachment. Yardney also speaks unequivocally about instances of faulty borrowing, jeopardised future creditworthiness, misuse of equity, and ill-decided exit plan, among other things, in the event of investing with friend or family.
Ideally, asserts Yardney, you must compartmentalise roles and prefigure who will take up just what. Such roles may include, but are not restricted to, defining goals, responsibilities, legal and financial obligations, and profit distribution.
You can read the original article here.
How did you go ahead with the idea of investing with your loved one?