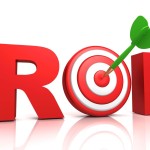 Damian Collins writes an interesting article for the website Property Update wherein he shares a few tips with us for maximizing returns on our property portfolio.

Here are the 5 tips that he talks about:
Renovating where and when needed. This may amount to something as simple as a fresh layer of paint and something as all-encompassing as a bathroom or a kitchen upgrade.
Add further appliances; those which may include, but won't certainly be limited to, air conditioners, alarm systems, and dishwashers.
Not many landlords are keen on pets so you can definitely charge more in rent if you allow them. Yes, you require a reasonable insurance while making such a move. Be prudent!
Don't ask too much above the going rate or you may end up losing prospective tenants.
Seek property development. The new regulations favour such development and for all you know, you may end up having two properties over a land you just have one presently.
You can read the original article here.
Subdivision
The fifth tip to maximising property returns is quite to my liking. I have been very fond of Subdivision. It is a great way to add a property to your tally. Subdividing comes with its fair bit of complications though. For instance, how it can be meted over a really big-sized plot, what about inheritance land, assumptions regarding capital gains tax, among other things.
All said and done, if you have a property which you think has a good amount of land beneath it, it is prudent to get it subdivided. It is nothing short of a brilliant way to add to the property portfolio. I also see subdivision as the alternative to the introduction of granny flats.