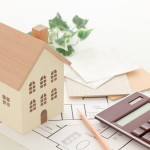 Phil McCarroll writes an article for the website Your Investment Property wherein he talks about the unconventional techniques that young buyers are using to hit the property market. The first technique they are employing is 'rentvesting'.

Rentvesting
Th term "rentvesting" deals with young buyers who have bought at a cheaper place with themselves living as tenants in a better location.
Joint tenancy
They are also using less used concepts of joint tenancy and "common agreement" tenancy so they can purchase homes with lesser mortgage liability.
Older properties
Quite a few young buyers are also buying smaller or older properties because it means much lesser liability in terms of upfront and mortgage repayments.
House and land package
Buying a vacant plot of land has come into vogue. Young buyers typically purchase such house and land packages. Another trend that has caught on is the purchase of off-the-plan properties. Young buyers are beginning to like this concept because it gives them the leg-space to make the mortgage repayments, as they are only expected to pay once the construction phase is over.
Off-the-plan
Put another way, they can make the booking while they are still struggling and then afford to begin mortgage repayments when they are a little better off in life. Young buyers tend to ask their parents to either make the upfront payment or act as a guarantor.
You can read the original article here.
Sunset Clause
This is all good but there is something that needs to be said about off-the-plan homes. As a young buyer, you have to be aware that there is something called the Sunset Clause. This clause means a developer can rescind a contract if the construction is not complete at the stipulated time.
Of course, developers who get a better price often fake inability and take a project beyond the stipulated time period. This they can do by invoking the Sunset Clause. So, till the time such a clause is no longer an exclusive right of developers, you have got to be cautious as a buyer.