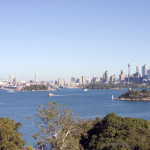 Growth of a country is not the growth of its flora and fauna; it is measured by the rise in its living standards and the sustainability of its economy, among other things. Over a smaller radar, the same rules stand true when you take a look at a city or a suburb. There was a time in the past when the outer suburbs and regional areas were in great demand. In fact, tourists ventured out to grab their investment pies in the regional hotspots. Things have changed and changed a great deal.

We have become city-dwellers by heart
Why do I think so? Well, gentrification has ensured that the Inner Suburbs have become a hotly contested area and people are ready to give their right arm to live near the CBDs of the mega cities. This is not to say that some well-performing regional areas cannot command a higher price than an underperforming belt of a capital city. This is just to bring home the yardsticks of today's age. This is to tell you that time's wheel has turned and this once its the outer suburbs which are finding themselves stamped beneath the wheel.
Inter-country migration post Second World War
There were times and my seniors will remember them when we were an agro-based society. Industrialisation had not chipped in then. Post the Second World War, we witnessed a burst of inter-country migration. Coming from relatively superior industry nations, these migrants showed their preference for city living.
Gentrification
We also became industrialised in due course of time and our preferences, along with the wealth we were now riding on, made us city-dwellers by heart (gentrification that I mentioned)
For the migrants, the story is just as it always was. They still want to live proximal to the jobs and transport hubs. This, though not this alone, has set the ball rolling for the Inner Suburbs.
What does this mean for our investors?
Well! If you seek high capital growth and high rental yields as an investor, Inner Suburbs is the place to be. Yes, I agree that these two attributes work on parallel tracks and high rental yields may mean declining capital gains and vice versa. However, I have also found that rental yields do not suffer too much at any given time.
Yes they show moderate growth at best but they sustain themselves in the long haul. I feel that the times ahead will usher us into a phase of smart value growth, while still keeping up with a moderately appealing rental growth.
Factors favouring Inner Suburbs
The Inner Suburbs, more than ever before, will be the area where a vast multitude of humanity will set its feet to earn its living. Helped largely by the closeness of major work hubs, chief transport networks, top consumer destinations, reputed schools, hospitals and the coming-of-age cafe culture, property prices in Inner Suburbs will keep shooting past their regional counterparts.
In sync with global trends
If you look at it neutrally, you will find that Australia is just beginning to follow global trends regarding popular residential zones. In London, Paris and Manhattan, those areas which are close to the CBD witness a deluge of FHBs, owner-occupiers and investors.
The popularity of units vis-a-vis detached houses is a question that each country has a different answer to but the CBD dynamics prevail in almost any industrialised nation.
Relative shortage of land and flurry of investments will keep driving prices high in Inner Suburbs and yet the residents will find a way to keep them their top home-hunting zones.
Do you see us moving even nearer to city life or will a retro trend catch up taking us back to the charms of regional life?