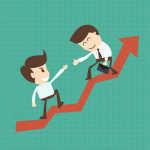 In an article for the website Your Investment Property, Phil McCarroll writes that the cumulative effect of various factors at work could see prices rising steadily in Sydney. The scarcity of residence-ready land and the hike in construction costs could enhance home prices a great deal.
Builders have evidently increased their margins and this has reflected on the cost of construction. Another thing worth noting is that unlike other capital cities, the on-market time in Sydney and Melbourne is pretty short.
You can read the original article here.