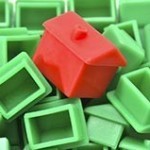 Phil McCarroll writes a piece for the website Your Investment Property where he talks about the tightened state of Sydney's rental market. For the month of March, the vacancy rate has remained where it was in February. The Real Estate Institute of New South Wales' (REINSW) Vacancy Rate Survey put the rate at 1.7% for March.

Vacancy rate in Inner, Middle and Outer Sydney
For Inner Sydney, the vacancy rate has been a pretty tight 1.3% whereas for Middle Sydney it has jumped from 1.6% to 1.9%. Outer Sydney has showed similar resolve to Inner Sydney and its rate has cramped from 2.1% to 1.8% for March.
Inner Sydney shall remain tight for some time
Experts predict that the situation is likely to prevail in Inner Sydney, at least for the foreseeable future. Inner Sydney had posted a vacancy rate of 1.3% exactly 2 years ago in March 2014. The overall picture of Sydney remained steady because the rise of Middle Sydney's vacancy rate has been counterbalanced by the fall in rate of Outer Sydney.
Vacancy rate report over last 4 months
While Inner Sydney's vacancy rate jumped from 1.8% in Dec 2015 to 1.9% in Jan 2016, it came down to 1.3% in Feb 2016 and has remained the same over March. For Middle Sydney, the vacancy rate was sitting pretty high at 2.4% in Dec 2015. It rolled down to 1.9% in Jan 2016 and further down to 1.6% in Feb 2016. There has been a correction since and the rates stand at 1.9% in March.
Now for Outer Sydney: In Dec 2015, its vacancy rate was 1.9%. This percentage flew upwards to 2.3% in Jan 2016, came down to 2.1% in Feb 2016 and stands at 1.8% in March 2016.
You can read the original article here.
Meanwhile, high vacancy rate for units is a noticeable trend
If rental supplies squeeze in Sydney, the direct impact will be higher rents. This can work like a double-edged sword. It's great news for investors (landlords), but a pain for tenants! Among the noticeable trends is the continued high vacancy rate for units. It just means that a lot of units are being constructed and supply is easily meeting demand, thus the high vacancy rate.
Banks have called for higher interest rates for owner-occupiers. This will affect first home buyers' entry into the Sydney market, resulting in more demand for rental properties.