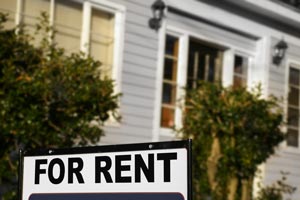 To say that Sydney's rental market has exploded in recent years is an understatement.
Demand remains high, despite the number of rental properties increasing by over 800 percent since 2010—which would normally prompt prices to drop.
But what's the real reason behind Sydney's ability to defy the laws of real estate supply and demand?
In an interesting article for Domain, Chris Kohler gives us his take on this question.
"Two reasons help bring the picture into focus. First, as more and more first home buyers are priced out of the market they find themselves being renters for longer – more people means more demand, and more demand means higher prices.
And second, developers are increasingly rebuilding low-cost dwellings into newer, nicer townhouses and apartments to be bought for higher prices by investors and rented at higher prices to tenants. This process pushes median rental prices upwards."
It's a trend that seems primed to continue, despite wage growth in Australia being at an all time low.
Sydney's Rental Market Stays Strong
Surprisingly however, this development is not turning away the real estate market. Instead many renters have resigned themselves to the possibility of being long-term or even life-long tenants.
"[…] an increasingly competitive market with fewer low-cost options, along with house prices that remain well out of reach for first-time buyers, has Sydney's renters stuck," he adds.
The median prices of property in Sydney are currently around $1.18 million for houses and $757,800 for apartments. This kind of cost is too steep for most first-time home buyers. But they do prefer and are able to afford to live in a central location within one of Sydney's most in-demand neighbourhoods–if they choose to rent instead.
Couples in their early 30s who want to start a family have basically two choices. Either they move out of the city or they rent a bigger home that is still centrally located. Thanks to the concentration of job opportunities in Sydney, most couples choose the rental option.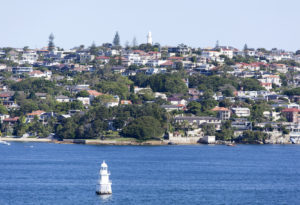 Because this group comprises the largest demographic in Australia, it's consistently driving up the rental prices in high-demand areas like Sydney's Eastern Suburbs.
You can read the full article here.
What does this mean for investors?
Quite simply, given the quality of homes and apartments across inner Sydney and certainly the Eastern suburbs, there seems little possibility for supply to ever outstrip demand. That makes the area so attractive for investors, too.
With such increased competition among investors in Sydney's Eastern Suburbs you really want a buyer's agent who knows the ins and outs of the local real estate market and can spot opportunities really quickly. Speed and negotiation skills are of the essence in this market. Also make sure that you're investing in the right property for your needs. If you want an ace up your sleeve—give me a call today.