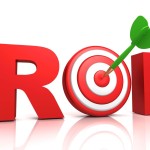 Unlisted real estate properties can bring forth a wide range of lucrative deals for property investors. Let us run through the sound logic which makes these properties a worthy investment.

Investor-centric proposals
Those who are selling the unlisted properties think from an investor's point view. They don't wish to cater to the "dream home" mindset of an owner-occupier or a first home buyer. To them, the real draw lies in satiating the investor appetite and thus what you get from an unlisted property is likely to be a ROI-centric deal.
Wooing the investors not the owner-occupiers
For instance, such properties may not have a swimming pool or certain cosmetic attributes hunted down by dream home seekers but the homes will definitely be good in terms of the structural premise, energy efficiency, aspect, and environmental-friendliness. The homes in question will also target the give-it-out-on-rent mentality of the investors and hence connect well with the rental yield mantra.
Good on capital growth and rental yields
Unlisted properties are located at certain darling spots which make them a great buy in terms of capital growth on offer. Once again, this proves a mouth-watering deal for those with short and long term investment ambitions.
You can definitely go through hundreds of listings but with time-on-market constantly declining, you will be feeling elbowed out by your competitors who have the kind of money to outperform you in the present low-vendor-discount scenario. With unlisted properties, it is like choosing an art form over commerce.
The market here can always soak in more aspirants and the pace of transactions is likely to be easy for your comfort, too. So plenty of time to conduct your own Due Diligence without harbouring fear that the deal will be lost!
Off the note, which do you prefer between auctions and private treaties?