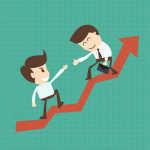 In an article for the website Property Update, Andrew Wilson puts into focus the rejuvenation of home loan market in capital cities in December 2014. This is a rebound from the drastic results of November 2014.
While many capital cities registered modest growth, South Australia returned figures of 4.5% and NSW topped with 6.6%. Investor activity is only going to strengthen in Sydney from here given the climate of low interest rates.
You can read the original article here.