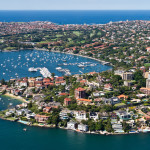 Miriam Bell's piece for the website Your Investment Property clarifies that there is nothing to deter property investors from house-hunting. Mortgage levels are at a record high and this can be put down only partially to prevailing low interest rates. A great part of investor-loan frenzy can be attributed to consumer sentiment (which paradoxically has got a beating after the Federal Budget).
The never-before figure of $4.2 billion of loans written in May has a 40% investor share. The remaining is made up of first home buyers, next home buyers and owner-occupiers.The wide demand for mortgage brokers has also catapulted the mortgage levels. FHB share, Bell writes, is different for different territories. The range is 3.5% to 10% of the total property investments.
You can read the original article here.