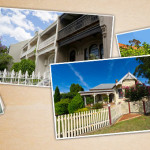 The decision to buy a home is among the biggest one you'll make in life. When you buy a home without conducting due diligence, you open yourself up to lots of latter-day regrets. The location is crucial. Great properties in the wrong area become average properties. You may ask what defines a perfect locality. For me, any locality can pass the "perfect locality" test if it has the following characteristics:

Perfect locality test
It must sit on the right side of government infrastructure initiatives.
It must not fall within zoning traps.
Historical capital growth and rental yield figures should be high.
Comparable sales rate should be high.
General slope of land, orientation, water-table pattern, and amount of vegetation should be adequate.
Commuting should not be difficult.
The locality should have an abundance of amenities and facilities.
Renovation-worthiness
Once, the puzzle of locality is solved, it is important to address the renovation-worthiness of your property. Sometimes we buy to resell and sometimes we buy because we are in the quest of our dream home. Whatever between the two our goal might be, the essential idea is to buy a home that can be easily renovated. If not, you may fall into one of the two traps. 1) overcapitalising and 2) poor expense-benefit equation.
Orientation
A perfect property has a nice site plan and floor plan. The north-facing windows save us from the fierce afternoon sun in summers and allow fulsome penetration of sunlight in winter. Such properties are also well suited for insulation and new-age concepts like green and energy-efficient living.
Are you good to buy a particular property?
While solving the riddle, "how to find the best property?" is crucial, analysing whether or not you are in the position to buy a particular property and to what extent you can stretch yourself is equally important. In my opinion, you must ensure that you are capable of tackling the mortgage repayments, especially if you are a first home buyer and concepts like negative gearing are way off your radar.
Low interest rate
There is a possible caveat: the prevailing interest rates may look extremely tempting, but you should select your home loan with care so that you won't regret it if and when the rates correct themselves and reach their previous high values.