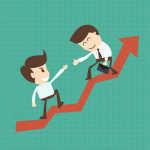 In an article for the website Your Investment Property, Phil McCarroll informs that the median asking rent (weekly) has hit a never-before value in Sydney.
Asking rent in Sydney second in all of Australia
At $530 per week, it has clearly risen 3.9% over the last year. The June Quarter has been largely responsible for the performance of Sydney and what a clinical performance it has been, writes McCarroll. Rents increased by 1.9 per cent over the three months of that quarter. In terms of annual increase, it has been the highest in the last five years. For now, however, Sydney remains second only to Darwin in terms of house rent. Then again, that could change quite quickly, considering how kind the property market gods have been to The Harbour City as of late.
You can read the original article here.
How the Sydney saga is unfolding
It is not hard to figure out that for a given property cycle, capital growth occurs at a different time than a hike in rental yield. This is one reason why sometimes, despite phenomenal growth in prices, a city might still offer a low rental rate. Sydney is providing a double bill of sorts, what with a smart performance in both the territories.