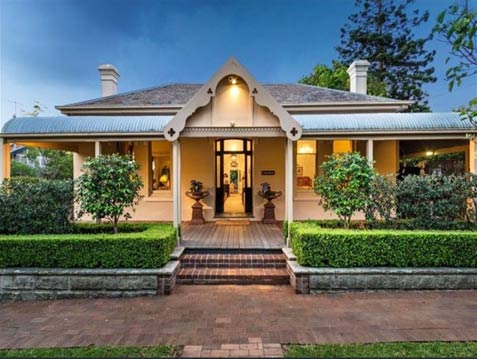 Chatswood is a suburb in the Lower North Shore of Sydney that's popular with many professionals, young and old.
It has a youthful quality to it with its electrifying energy and vibrancy. It also is Sydney's fourth-largest commercial centre with approximately 21,000 diverse, international, and cultured residents.
Chatswood offers something for everyone, and the demand for Chatswood properties is intense! Properties move fast and ears perk up when a Chatswood property goes on sale. Who wouldn't want a slice of Chatswood real estate?
Hence it makes a lot of sense to engage a buyers agent in Chatswood, so you can enjoy the Chatswood lifestyle and be one of its cultured residents.
Live In The Cultural Hub Of The North Shore
Chatswood draws international residents and their influences only make the cultural scene flourish further.
Not every suburb has its own library, concert hall, and theatre. And not every suburb has the capability to host concerts, shows, comedy festival gigs, ballet performances and children's festivals.
Many organisations are also headquartered in Chatswood, opening up many job opportunities for the residents.
Chatswood's being a cultural hub doesn't mean there is a lack of nature in the area. The name itself is a nod the wooded nature of the area. Bushland areas by the Lane Cove River and the foreshore of Middle Harbour.
Young And Healthy Professionals Love Chatswood
Chatswood is located approximately 9 km from the Sydney CBD. And it takes just 10 minutes to get to the CBD.
It attracts young professionals working in the city due to its very well connected by public transport. It offers a multitude of transportation options to the city.
Many Chatswood residents opt not to have a car since it's a walkable suburb. Chatswood locals love that the suburb allows people to walk going to cafes, groceries, outdoor and indoor markets, restaurants and the library.
Let Tracey Chandler Find The Perfect Chatswood Property For You
Chatswood property choices are spanning the range from apartments to stately homes. All are within a short distance of shopping malls, parks, schools, child care centres and transportation.
With Tracey Chandler as your buyers agent in Chatswood, you can take the stress out of buying a property. With her comprehensive property search package, all you have to do is sit back and relax as she gets to work finding you the perfect Chatswood property according to your requirements.
Your first conversation with Tracey will cover everything such as:
your budget
the size of your family
the type of house you're looking for
your preferred location
proximity to schools
your work location
Have A Professional On Your Side At The Negotiation Table
Properties in Chatswood are rare compared to how much in demand there is for them. This means buying Chatswood real estate typically requires speed and high degrees of negotiating skills.
With her extensive local experience, Tracey Chandler knows what properties are really worth. This gives you the edge in negotiations with real estate agents.
Luckily, Tracey is known for her fierce negotiation skills. She can be objective while having her clients' best interests at heart. It's how she closes deals for her clients.
Have Access To Off-Market Sales And View Properties Before They Reach The Open Market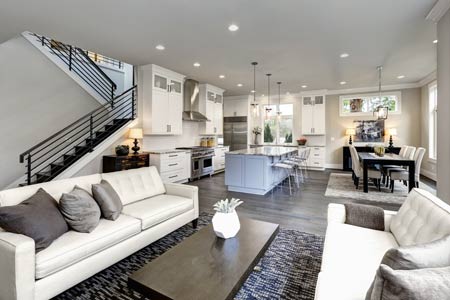 Tracey's connections and excellent rapport with real estate agents in Chatswood, she knows which properties are about to go on sale. For this, you gain a competitive advantage. You can get an early viewing of the property before other prospective buyers hear of the sale.
A public sale means you are competing with hundreds of other prospective buyers. Tracey often has access to off-market sales — usually super high-end properties that do not get advertised — which means you are competing with just one or two prospective buyers. It allows for more flexible and reasonable negotiations.
Buy A Home In Chatswood With Tracey Chandler As Your Buyers Agent
Having Tracey as your buyers agent Chatswood will give you serious advantages.
She will give you an honest assessment of the value of the properties. And you get a straight answer if she thinks the property is overpriced.
She cuts through marketing hype, clever home staging and other sales techniques that point to a bad deal.
Once you've found your dream property, Tracey will negotiate and bid at auction to secure it.
In situations where there are multiple interested buyers, Tracey will wow you.
She can get you a contract in record time. Often within hours after viewing a property Tracey can urgently organise every professional needed in one hit and deal with other common delays in a flash, using her skills and experience.
The Tracey Chandler Red Carpet Treatment
Tracey has intimate knowledge of the high-value property market in Sydney's most affluent Lower North Shore neighbourhoods. This is why Tracey has been able to secure premium properties for her clients. The results speak for themselves.
Tracey will personally work on your project. This means she will be there for you from day one, all the way through the purchase cycle. Her commitment to providing you with the best possible service means you will acquire your property faster.
With Tracey as your buyers agent in Chatswood, you no longer have to worry about the smaller but time-consuming details of buying a property. Tracey can assist you with hiring solicitors, conducting pest and building inspection and employing mortgage brokers.