Just to give you an idea of the basic steps involved..
1. Initial Meeting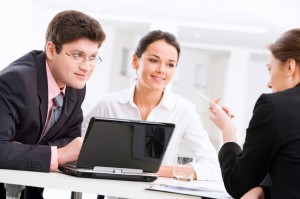 An initial meeting is first arranged to first obtain a thorough understanding of your requirements.
In this preliminary meeting we explore the type of property you are looking for. This includes its location, condition, size, proximity to local amenities and schools, together with your budget.
2. Orientation (if required)
If you are unsure about the areas in Sydney's Eastern Suburbs in which to search for a property, a personal tour of those areas will be given, which will match your requirements.  This service is provided at no additional cost.
3. Property search and initial preview
Once you have decided on an area, all properties are reviewed that are currently available by working with local real estate agents and our extensive private contacts. An initial list of suitable properties that match your needs is prepared, inspect each property on your behalf, and finally compile a short list.
4. Your viewings
At your convenience, you are taken to see all short-listed properties, so that you can choose the very best one. This need only take a day of your time, and can sometimes take less.
Indeed for many of Tracey's clients, particularly those from overseas, this is the only time that they need to spend on the property search. Everything else will be taken care of.  Rest assured, though, that the search will continue until your ideal Sydney property, regardless of our initial short list is found.
5. Property selection and negotiation
Once you have chosen a property, negotiations are conducted in order to ensure that the property has been secured at the best possible price.
6. Ensuring completion
Once an offer has been accepted, it does not end there, all the other professionals are contacted and liaised with, solicitors, strata managers, pest and building, mortgage lenders and all other parties in order to usher the process through to completion as efficiently as possible to ensure that everyone and any reports are dealt with smoothly and professionally.
Our success fee is only payable once contracts have been exchanged.
What Next?
Call or email Tracey, let's get started.
Your wish list
Please fill in the following form, describing the home you're looking for: