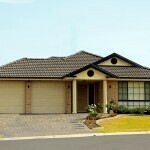 Buyers and investors want to hear the term "Capital Gains" again and again but just as true is the fact that they want to avoid listening to the term "Capital Gains Tax" inasmuch as they can. Who does not love CGT exemptions and most of the property market players keep their accountants on toes to get as much reprieve as possible. I won't venture into the world of Negative Gearing today. Instead, I would concentrate on how you can benefit in terms of CGT through the weapon called Principal Place of Residence (PPR).

Principal Place of Residence
It is hard to imagine a windfall that does not come with its associated tax but here we have one, the PPR, completely exempt from tax on various occasions and ready to claim a partial exemption, at least, on other occasions. Now that we know that PPR can be a great foil for property investors in saving on CGT, let us figure out what passes as a Principal Place of Residence.
The concept of 'dwelling' and 'residing'
As a first, the PPR should be a dwelling and to be so, it should be a building (or its part), built upon a land for the purpose of residing. Now, what is considered as 'residing' by the tax office?
To cut the story short, you must have lived in that property for a time no less than 3 months (debatable), and the place must also be where your immediate family resides. In addition, the place should house your personal belongings and be the one where your mail is delivered, to which your utility lines are connected, that your electoral rolls are synced with.
Claiming two residences as main residence
There is no niche on the planet where rule violators have not tried infringing on a given set of guidelines. Such people work overtime in finding loopholes in a directive. Even in this niche, there have been plenty of cases where investors have tried claiming two residences as their PPR- dubious machinations, what else?
Permitted PPR overlap
To eliminate any such chances of fraud outright, there are few clear directives for claiming on a Principal Place of Residence. First, you can claim only one place as your PPR unless it is a time of overlap (not exceeding 6 months) and it falls within the interval of acquiring a new home and disposing off the older one.
Two typical yet contrasting situations
Let us now assume a situation where you change your residence and rent out the older one. In the given event, two situations can arise. 1) Where you still claim the older (now rented) home as your PPR- in such a scenario, you can continue receiving Capital Gains Tax exemptions on the older property for a period up to 6 years. It is worthy of mention that barring CGT, you can claim other relevant deductions on the new property.
2) You change your home, rent the older one and make the new property your PPR- in this event, you will have to pay the Capital Gains Tax on your older property for the period that it is rented and not counted as your PPR.
Partial exemption
Partial exemption is a significant concept and it might become relevant when you use part of your property for reasons other than residing. For example, if you use your attic as an art gallery or spare room as a boutique, you will be required to pay CGT on it. The amount of CGT will be commensurate with the area of home under commercial use.
In case you plan to build a property on a vacant land or undertake major renovations, you can keep claiming CGT exemptions on it, declaring it as PPR, but the period of such construction or renovation should not exceed 4 years and must be succeeded by a minimum of 3 months' actual 'residing'.
Gifting your PPR
Before I finish, just touching the surface of a related idea: remember, when you gift your PPR to your children or grandchildren, it does not remain PPR anymore and they won't be exempt from Capital Gains Tax on the wonderful property they acquire as part of their inheritance.
How did you solve the PPR-CGT riddle?